Various water delivery methods exist across the aerial firefighting fleet and can make the process of selecting a suitable telemetry data acquisition unit daunting. Diving into technical literature on prospective equipment can be equally discouraging as typically this equipment provides a number generic interfaces and leaves the rest up to you or your technical staff to figure out.
This is not the case at Airborne Mission Systems and in this article we cover the various types of sensors typically found in rotary- and fixed-wing firefighting aircraft and how our Aerial Firefighting Data Acquisition Unit (AFDAU-T1) handles each.
In this article we cover three types of water delivery containers:
Helicopter Buckets
Helicopter Tanks
Fixed Wing Hoppers
Sensor Types:
Load Cells
Pressure Sensors
Level Senders
Helicopter Buckets
The AFDAU-T1 detects the volume of water filled and dropped from a bucket via a Load Cell System.
Load Cell systems comprise of two components: 1) a strain gauge with a load cell, and 2) a load indicator.
The strain gauge is typically incorporated into the external cargo hook of the helicopter and transmits this strain information to an indicator in the cockpit. The indicator holds calibration data that establishes a relationship between the strain and a corresponding weight value.
The AFDAU-T1 connects to the indicator, allowing it to read the digital weight data and apply a sophisticated formula to determine the timing and nature of events occurring on the external cargo hook within the context of firefighting operations.
If you haven't already, be sure to check out our article on what load cell data looks like when connected to a bucket here: https://www.airbornemissionsystems.com/2022/08/13/the-power-of-data-understanding-fill-drop-profiles-part-1/
The AFDAU-T1 interfaces with the following load cell systems:
| Manufacturer | Model Type | Interface |
| --- | --- | --- |
| Onboard Systems | Onboard Systems Load Cell with C40 Indicator | Digital Bus |
| Onboard Systems | Onboard Systems Load Cell with C39 Indicator | Digital Bus |
| MSI Ricelakes | MSI Load Cell with MSI-150XM Indicator | Digital Bus |
| MSI Ricelakes | MSI Load Cell with MSI-1 Indicator | Digital Bus |
| ST Sensor Tech | Helinav Load Master Wireless Load Cell System | Digital Bus |
This is a current list at time of posting however check our installation manuals out for the most up-to-date list of compatible devices.
Helicopter Tanks
The AFDAU-T1 detects the volume of water filled and dropped from helicopter tanks via level sensors digitised to provide volume readings.
The Helitak Tank System features an OEM fit pressure level sensor and performs its own calculations to provide digital volume information to the AFDAU-T1, making this a simple install: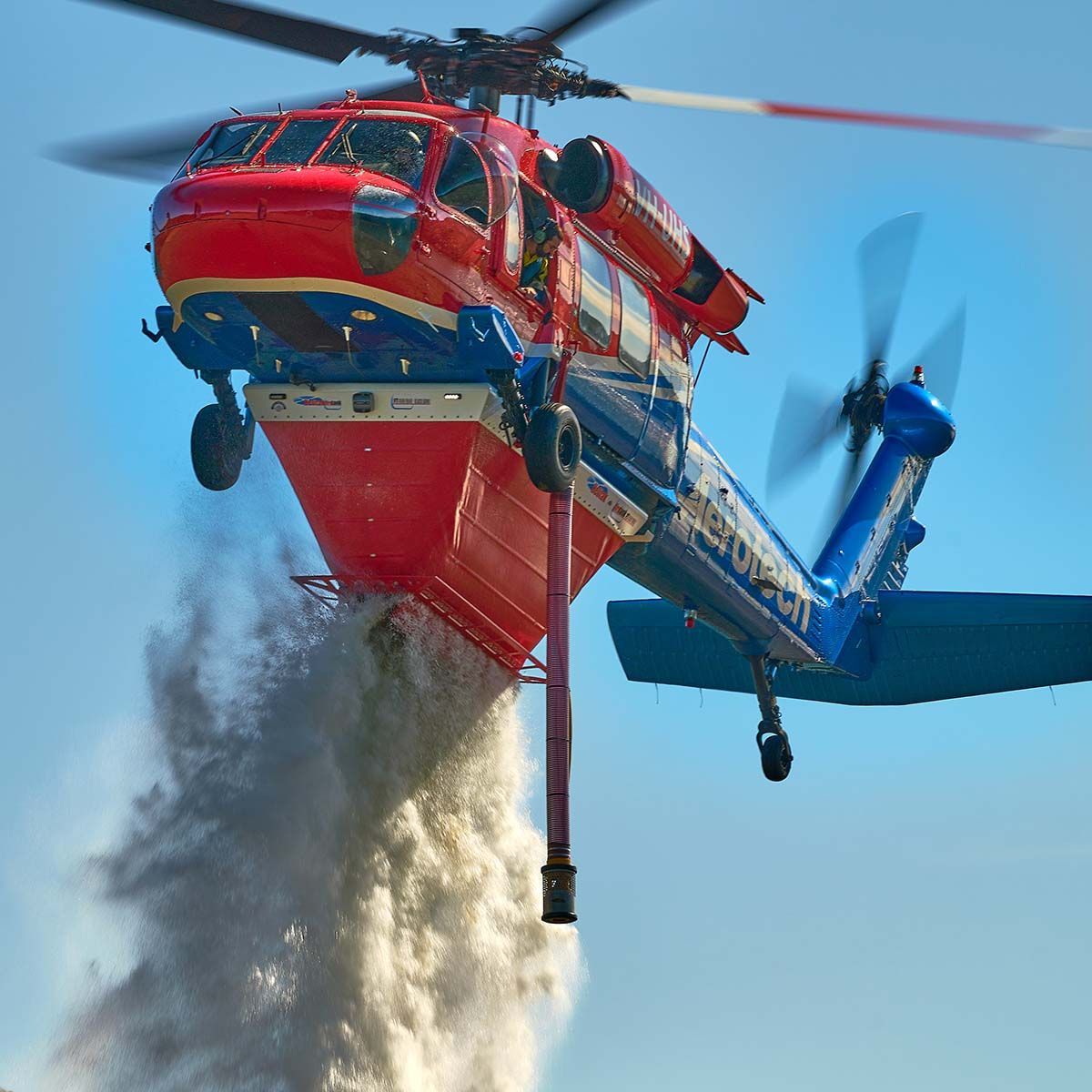 The AMS Smart Probe System developed by Airborne Mission Systems which is currently undergoing prototype testing is an innovative design that is intended to retrofit to Simplex and Isolair type tanks. This design provides a very quick and easy to install system that delivers outstanding results.
Airborne Mission systems also has experience designing and configuring custom pressure level sensor solutions that utilise an intermediate unit that converts the analogue level output by the pressure level sensor into a digital volume output readable by the AFDAU-T1. Get in touch today to discuss a solution that meets your needs!
Fixed Wing Hoppers
The AFDAU-T1 has been delivering quality event data on the AT-802 and FireBoss Platforms by leveraging the Reabe Probe system:
How can we help you?
Don't see a solution here to fit your configuration? Be sure to reach out to us as we are constantly working to integrate the AFDAU-T1 with more systems to make the task of capturing valuable operation data easier!
sales@airbornemissionsystems.com
Want to learn more about the AFDAU-T1?